Sell Toys and Collectibles
In true bounty hunter style, We are

ALWAYS BUYING

!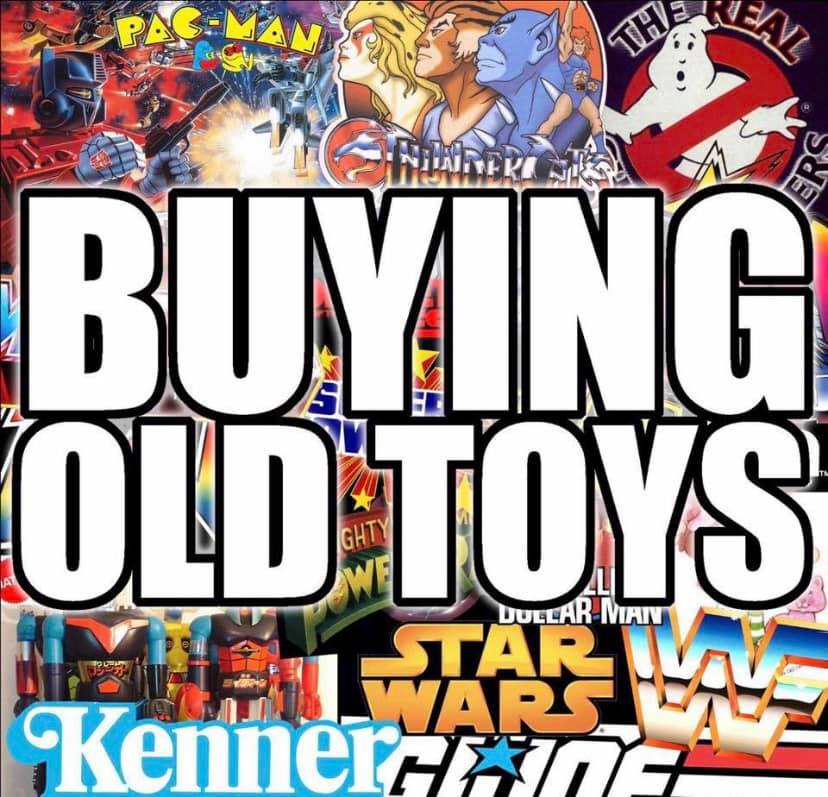 We buy most any collectibles from complete collections to individual pieces. It is simple just complete the form below. Then we will review your items and send you with offer. We are currently seeking toys, collectibles and Pop culture items from the 50's thru today. No collection is too small or too large!
If you prefer you can sell you items in person at one of our many shows or schedule a time for us to come to you! We will buy your collectibles. Sell your star wars toys, sell old toys, sell collectibles or your Pop culture items for cash... Not sure what you have but think it has value, fill out the form and we'll provide you with a quote.
BUYING POLICY
We pay cash for your collectibles merchandise. We buy merchandise in person at our store, an event we are exhibiting at or in is some cases of large collections we can come to you.
We

cannot

make an offer until we see the merchandise.
Each buy is different and will be evaluated individually.
We'll make you an offer based on the condition of the merchandise and supply and demand.
When you bring us merchandise you want to sell, you must have a government-issued photo ID with you.
Sellers must be18 years of age.
We may ask to see valid proof of purchase for some of the items you sell to us.
We reserve the right to decline to buy merchandise.
Merchandise left in our possession for more that

30 days

without accepting our offer or picking the items back up,

is considered abandoned

, and becomes the property of Hot Spot Collectibles and Toys LLC.