Making really good progress on the new warehouse. We do not intend to do retail at this location but will allow for local pick up. We do have a location in Edinburg Indiana and travel to may shows, where we do retail. Here are a couple of snapshots on the layout.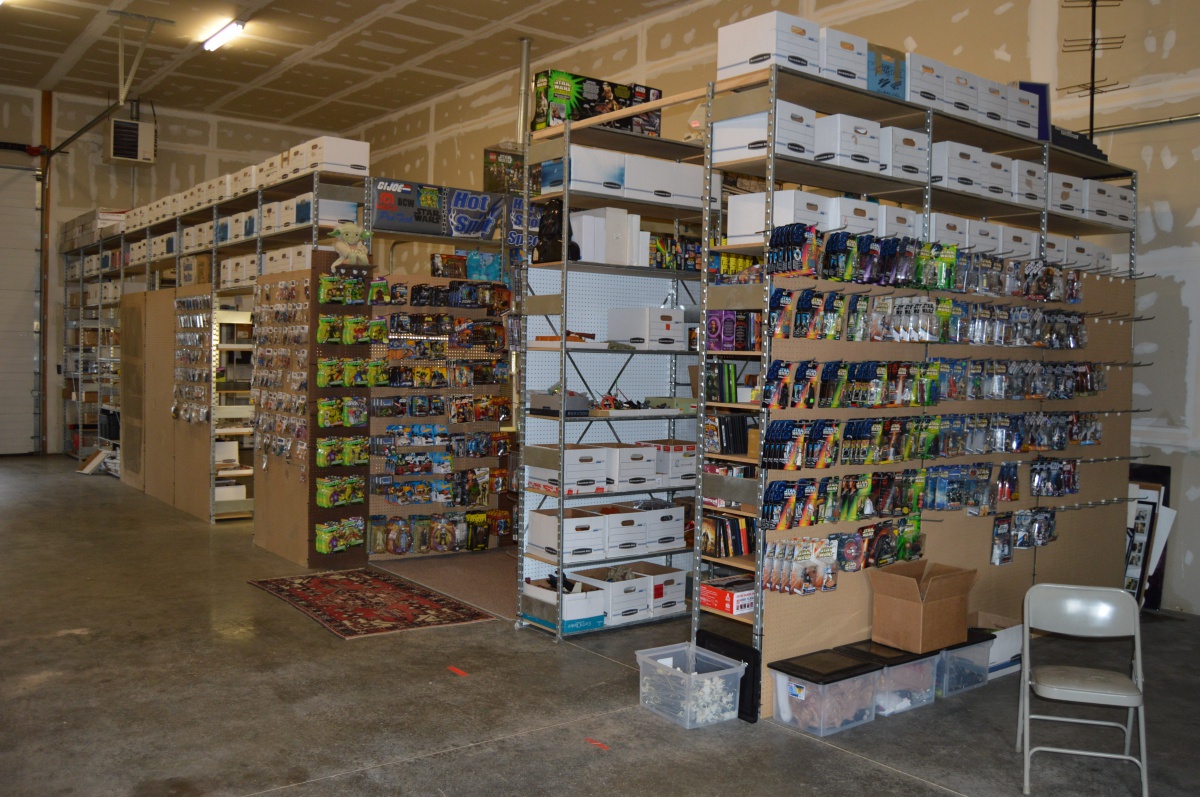 We will be doing an open house for any of our regulars who would like to come by. We only have about 1/3 of our inventory in the new location but hope to be closer to done by the date of the open house. This location will offer a better chance for us to make available inventory that was previously buried in storage. Have found a wide variety of unusual product.
Thank you to all for your patience on shipping during the setup process. We are 100% caught up on all shipping.
New Arrivals
Just in Get'em While they Last......
Our Mission
We provide quality vintage collectibles and toys to help recapture your youth. More info coming soon...